Connection to Instagram and all the other social media channels
We guide you step by step through this process –
This must be given:
You need a

Facebook profile

, which is

linked to Instagram
 
 Link from Instagram:
Open Instagram and click on

Settings

Click on

Account

– Then on

Linked Accounts

Choose

Facebook

: Here you should enter your

Facebook login data

and authorize access to Facebook
 
 Link from Facebook:
Click on

settings

Click on

Instagram

Click on Register and

enter your login data
2. You need to change your Instagramprofile to a CREATOR or BUSINESS account, a private profile cannot be used: (see pictures below)
Go to your

Instagram profile

Click on

Settings

Scroll down and click on

Switch to professional account

Choose a

category

that applies to you (e.g. "Digital Creator")
Then you will be asked if you are a company – for you as an athlete

"Creator"

makes sense
Complete all steps
In general, as an athlete who is building a community and presenting content for sponsors, it makes sense to switch to a creator account. Your advantages as a creator are for example the analysis of your posts and stories, product tags in the feed, filter options in the mailbox or even a special app from Instagram to create the right content…
If you already meet all requirements, i.e. you have a Creator or Business Account and have linked Facbook with Instagram, the only thing missing is the Social Connect on become-a-pro. 
It's very easy, make sure you give your permission for the issues. 

Log into your account on become-a-pro.net and: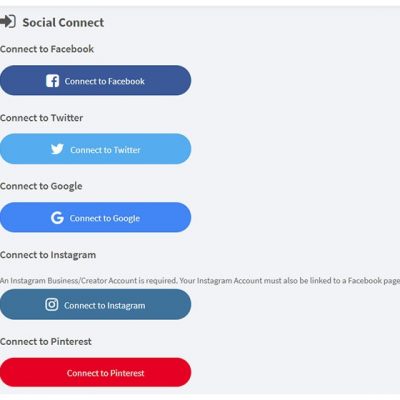 Click on

Edit profile

Click on

Connect with social media

__________OR__________

Click on

Your account

Click on

Social Connect

Connect now to all the

social media channels

you own
(The more channels, the higher your range and thus your score in the ranking)
Connect with Instagram: 
Click on 

Connect with Instagram

You will be forwarded to 

Facebook 

(Facebook and Instagram belong together)
Enter your l

ogin data

Confirm the guidelines and specifications

 (without the confirmation we can not evaluate your profile)
Finish the process
In the Social Connect area your account will be displayed (With Name, Likes/Follows, Actions)
Connect with Facebook:
After linking with Instagram, you only need to confirm your account and you will be automatically linked

If your Instagram account is not yet linked:

Click on Connect with 

Facebook

You will be forwarded to Facebook (Facebook and Instagram belong to)
Enter your login data

Confirm the guidelines and specifications

 (without the confirmation we can not evaluate your profile)
Complete the process
Your profile picture is displayed in the Social Connect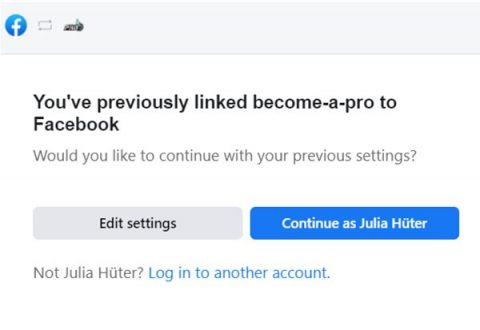 If you have linked several pages, you can select the page to be evaluated in Social Connect. Several pages of the same channel cannot be added together.

Afterwards you can check which level you have reached with your Social Media Score:
Click on View Profile
Keep in mind that it is very useful to link your profile to social media. The higher your level, the greater your reach to present your potential sponsors.
This way you become more interesting for the sponsors.
Don't forget to fill out your profile completely, so that the sponsor can get a clear picture of you and your skills.

If you have problems connecting your social media accounts do not hesistate to contact us.

Become-a-pro wishes you a lot of success!