Where are the best wakeboard facilities in Germany? Which wakeboard locations should you definitely visit?
Are you looking for a wake park you don't know yet? We asked the become-a-pro community what the best wakeboard facilities in Germany are.
Maybe there is a wakeboard location you can check out this summer.
These are the top 5 wakeboard facilities in Germany according to our become-a-pro community:
#5 Magix Wakeboarding in Potsdam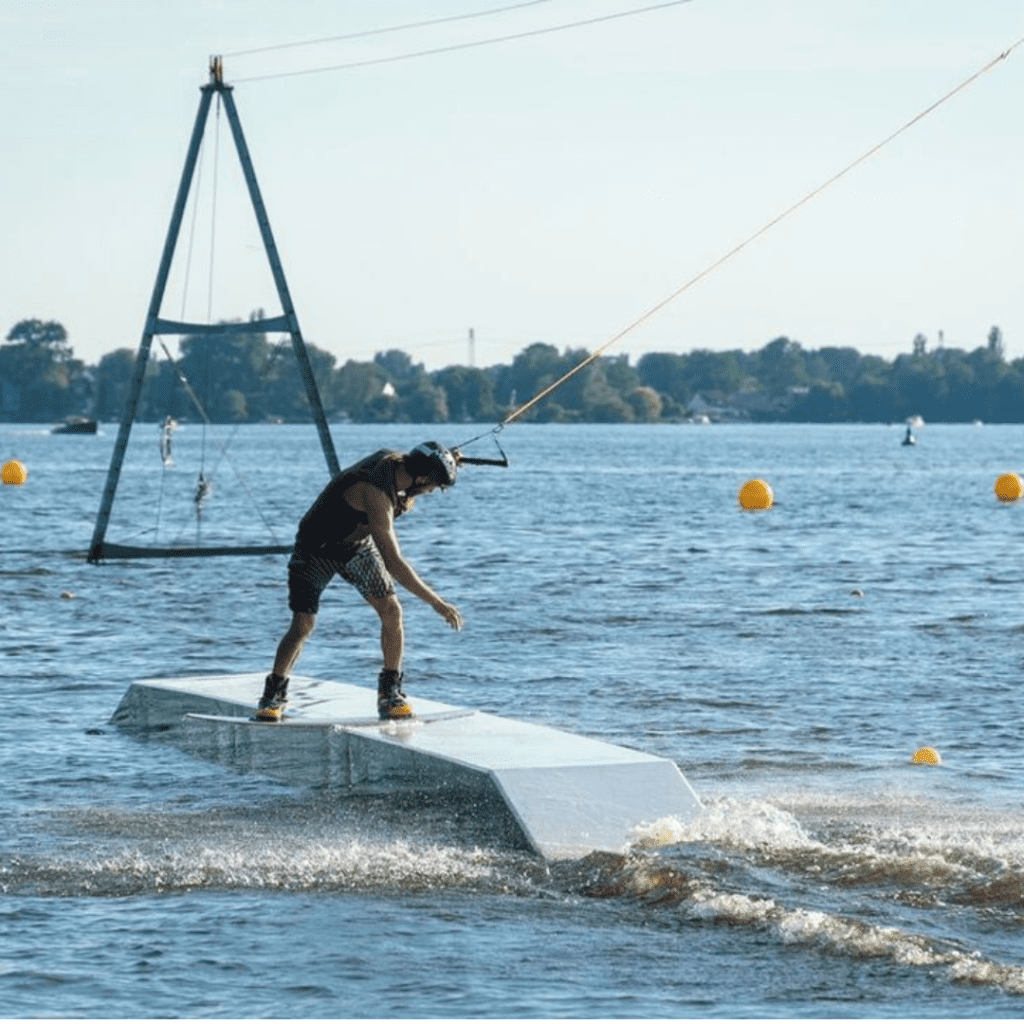 The Magix Wakeboarding 2 tower cable station is located outside Potsdam in the Waldbad Templin and welcomes beginners, advanced and professional wakeboarders.
The 2 two tower lift offers special advantages compared to other water skiing facilities: the adjustment of the speed, which allows beginners to learn how to wakeboard easily and quickly, as well as the continuous riding, which allows advanced riders to practice new tricks quickly.
The season starts on April 1, 2022!
Find out more here.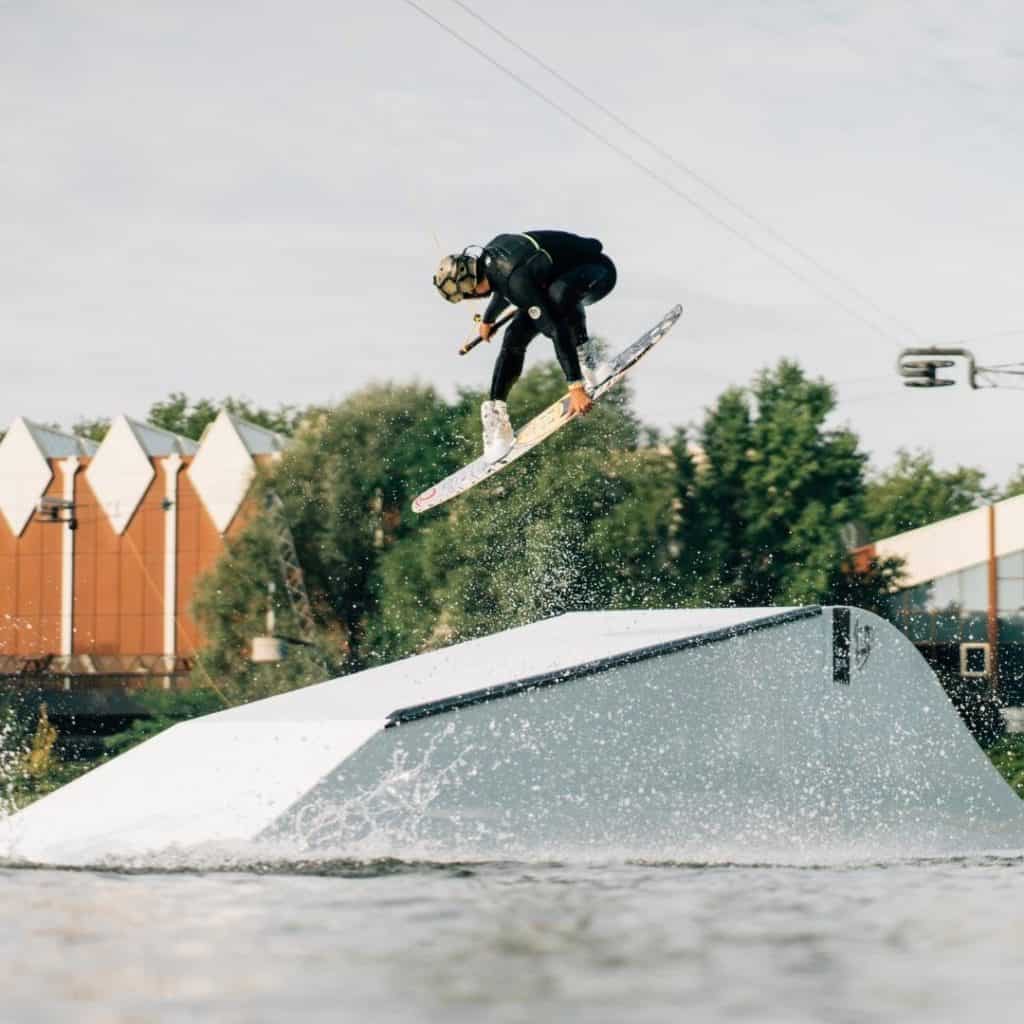 The waterski and wakeboard cableway is located in near Duisburg. According to Felix Georgii, "The Bricks is one of the hottest addresses in the German wakeboard world."
To make sure it doesn't get boring, the park crew changes the features on a regular basis.
The season already started on March 19.
Find out more here.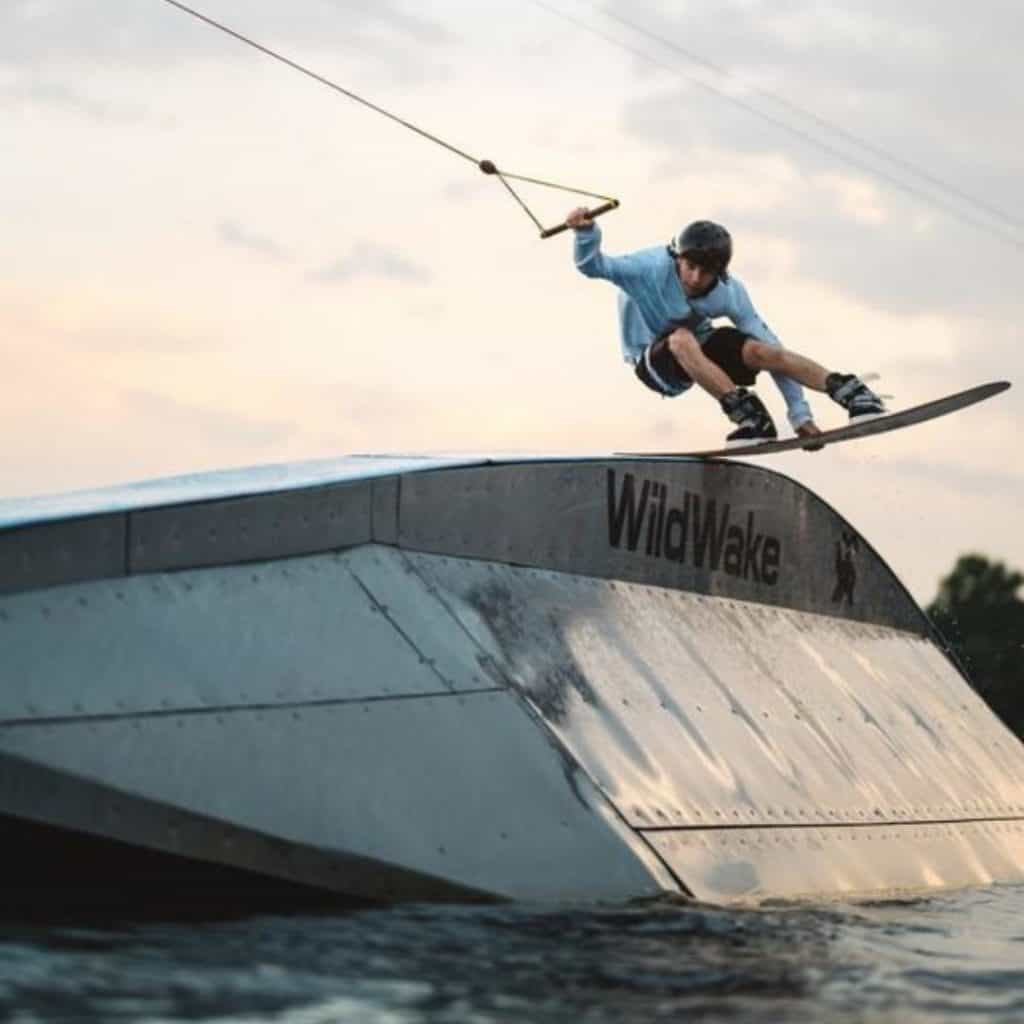 Photo: Steffen Vollert
The Wild Wake Park is located in Steinberg am See, about 40km from Regensburg. Here you can enjoy 18 features, like different kickers and sliders.
In addition, starting this season, wave breakers will provide even more fun.
The facility has been open again since March 26.
Find out more here.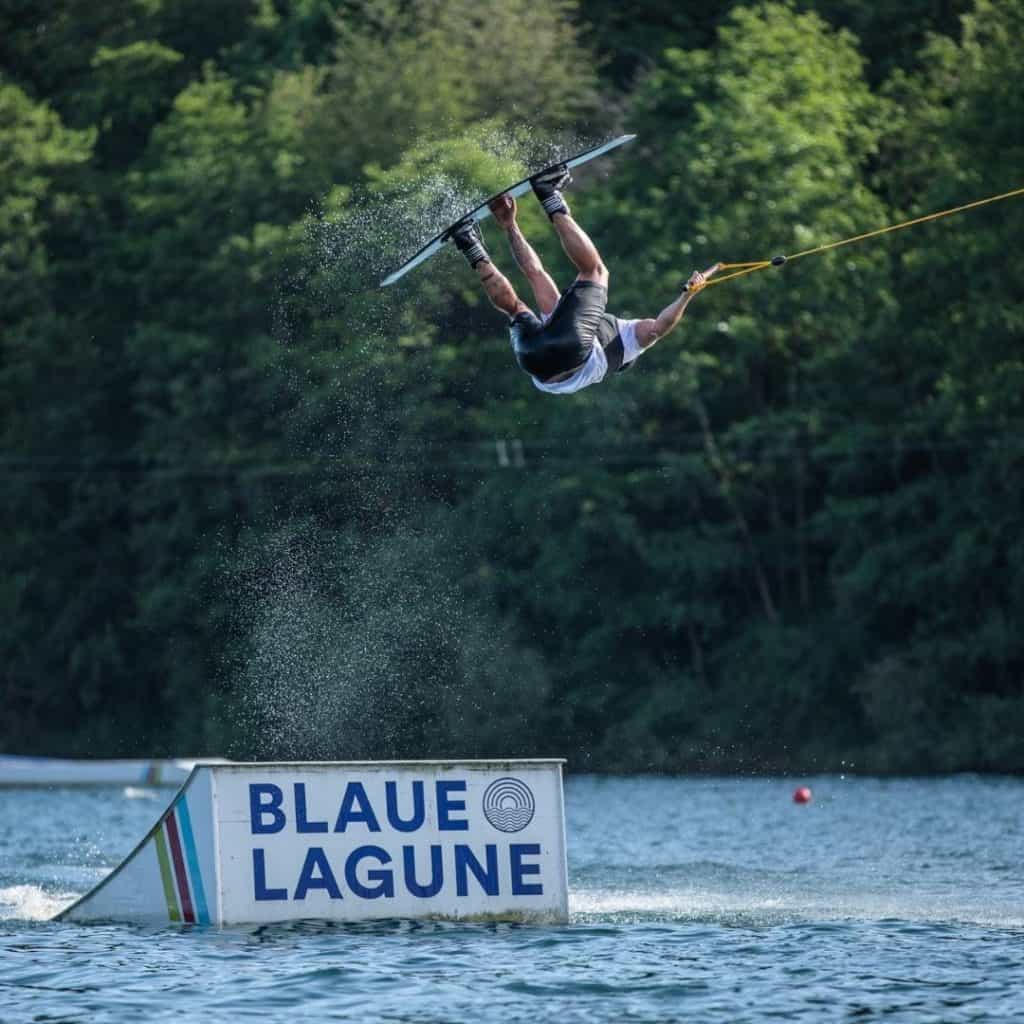 Photo: Chris Lehnert
Blaue Lagune is located about 40km west of Duisburg near the Dutch border.
Here you will find the Beginner System 2.0 with a 2 tower system for beginners as well as the 5 tower Full Size Cable with a track length of about 800m for every rider level.
Season start was already on March 26th.
Find out more here.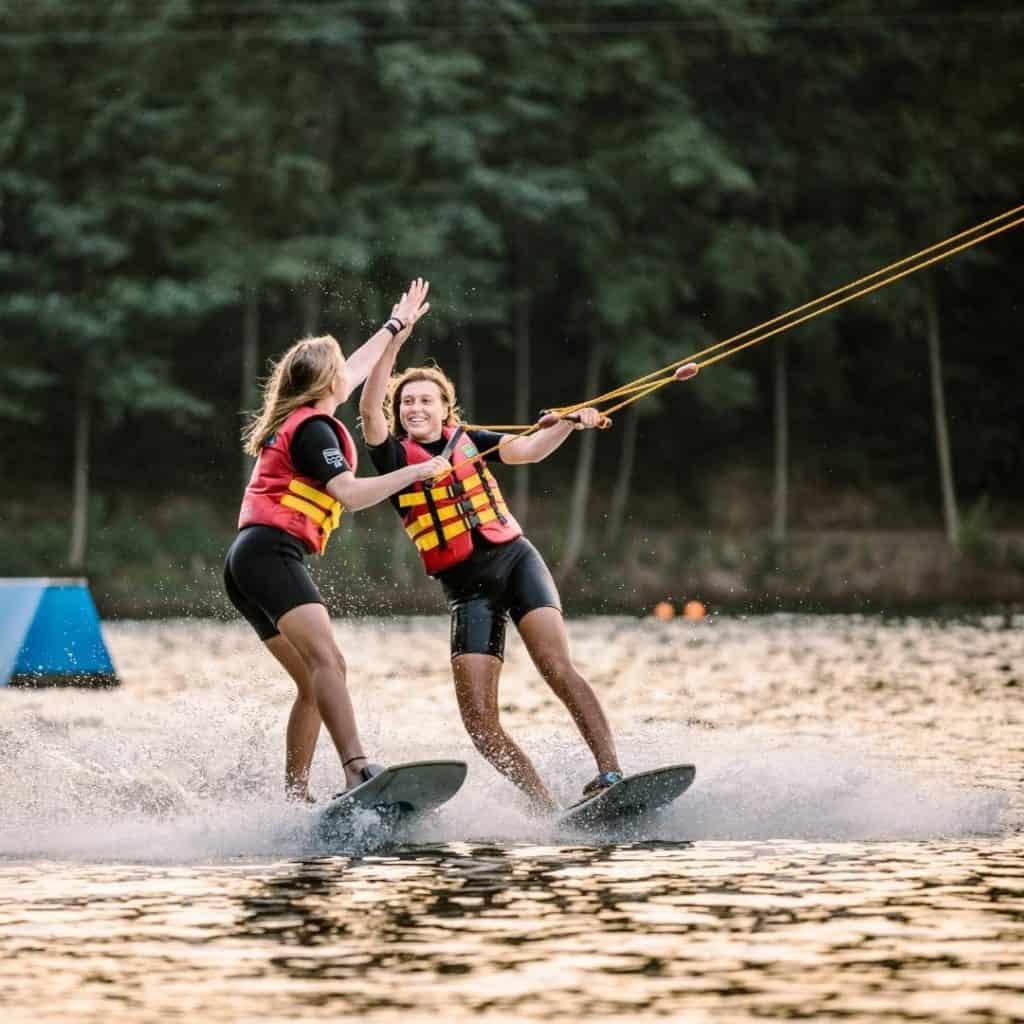 The waterski and wakeboard paradise is located exactly between Cologne and Düsseldorf. The world's largest waterski facility consists of a total of 6 lifts, with 4 full-size cables and two systems 2.0. The park is planned and implemented by pro riders, consists of over 50 varied features – there is something for riders of all abilities.
Since March 12 the facility has been open again.
Find out more here.
Register on become-a-pro as an athlete and show the sponsors in which wakeparks you ride and especially which tricks you already land. 👇